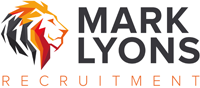 Business Development Manager – Invoice Financing
{LinkedSharing}

Written by

Louise clavey





at £ 70,000 DOE, car allowance and vouchers.
Our client is an AIM listed company specializing in providing a variety of financing solutions to UK businesses looking to access the financing they need to achieve their growth plans.
We are looking for two people. One to cover the North West and one for the Yorkshire region. These business development roles are new staffing opportunities to work with typical facilities up to £ 2million working in a number of industry sectors. Our client is experiencing significant growth within the group of companies and is looking for people with the ambition to be part of the team today and would love the opportunity to further develop their careers in the years to come.
Main responsibilities:
Find and negotiate invoice financing facilities up to £ 2million.
Attend potential client meetings to understand the business and the adequacy of funding.
Generate new sources of business through self-generated leads.
Manage your own pipeline of leads to be processed, working closely with the operations team to ensure a smooth transition from lead to client.
Prepare new business proposals, including analysis of financial information and investigative information for presentation to the credit committee.
Attend networking and sales promotion events to build brand awareness in the designated region.
Work within the framework of company data protection policies and procedures.
Operate within the framework of the company's compliance policies based on the role.
Operate within the framework of the company's HR policies and the company's manual.
Deal with all customer questions in an efficient, fair and consistent manner in accordance with cultural values.
To live
We are looking for someone with ideally 5 years of experience in the invoicing industry in a Business Development role or 3 years + in financial services.
Contact: As a first step, please send your resume to Mark Lyons at [email protected] or call 0161 258 0053 or 07470 476320 for a confidential discussion
If this position is not in the right location but you would like to register, please visit www.marklyonsrecruitment.com to submit your details.