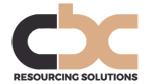 Head of Underwriting – Asset Based Lending/Invoice Finance
{JLinkedShare}

Written by

Louise Clavey





£135,000.
Our client is the Working Capital Solutions division of one of the UK Challenger Banks. They are recognized experts in the field of invoice financing and asset-based lending. They have one of the most experienced teams in the industry and have a strategic plan for continued growth and expansion.
As part of this growth plan, they are looking to appoint a Head of Underwriting who will become the interface between the business and the group credit function providing guidance and support on process, policy, portfolio and significantly on specific transactions, portfolio limits and exposures. .
We are looking for someone with a proven track record in the industry. Experience in asset-based lending, invoice financing, treasury financing or commercial banking is therefore essential.
Contact: Graeme Chisholm [email protected]